St Kitts and Nevis
Luxury Holidays to St Kitts and Nevis
St Kitts and Nevis are both dotted with plantation inns and historic sites; a testament to their place as a former bastion of colonial elegance and gracious living. At Caribbean and Exotic Boutique we specialise in booking luxury holidays to St Kitts.
St Kitts is still very much unspoilt by tourism and offers a laid-back atmosphere for travellers. Volcanic hills, ruinous forts and a tropical rainforest area make it a haven for relaxation and exploration. Volcanic peaks are fringed by secluded bays and deserted beaches are backed by swaying palms and plantation house resorts.
Once the oldest and wealthiest British colony, the island is dominated by 17th and 18th century forts.
St Kitts' capital, Basseterre, is one of the oldest towns in the eastern Caribbean. It features intriguing colourful architecture and a relaxed island feel. The public square that was once home to a slave market is now the town's administrative and social hub, and there are glimpses of a bygone era around every corner.
Nevis lies two miles across the water from St Kitts and is its sleepy sister island. It has a laid-back ambience with genuine charm, friendly locals and magnificent scenery that is dominated by the towering volcano, Nevis Peak.
The capital, Charlestown, is an exquisite example of a colonial-era Caribbean town. Many of Nevis' historic sugar plantations lay in ruins, documenting an industry now extinct on this tiny island. Some of them, however, have been restored and given a new lease of life as luxury inns, resorts and restaurants where you can dine in a delightful old-world setting.
Contact Caribbean & Exotic Boutique today to book your perfect getaway to St Kitts & Nevis.
St Kitts and Nevis are two Caribbean island destinations that really should not be missed. Their relaxed old-world charm make them the perfect Caribbean destination for a peaceful holiday away from the world in a tropical island paradise. And thanks to the Caribbean travel experts at Caribbean & Exotic Boutique, we can help you plan a luxury holiday to St Kitts & Nevis, whatever your budget or holiday goals.
Why not get in touch with us today to find out more or to book your perfect holiday to St Kitts & Nevis? You can contact us by filling out the contact form on the website, dropping us an email at info@caribbeanboutique.co.uk or giving us a bell on 01706 507 175.
A Selection of St Kitts and Nevis Holidays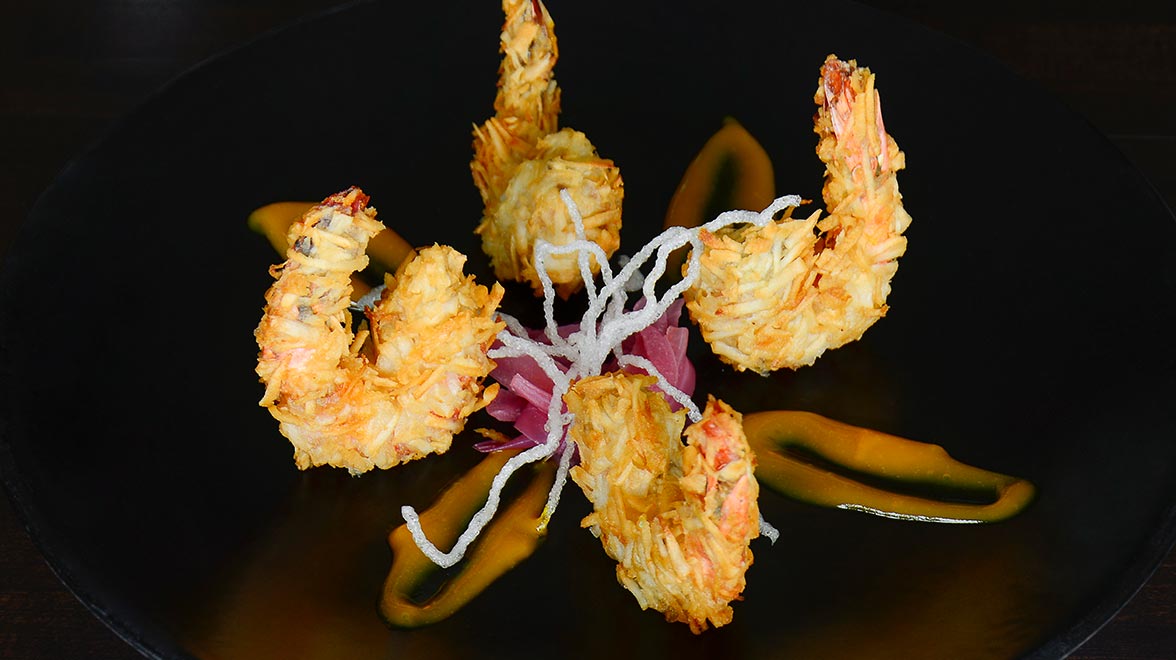 Montpelier Plantation & Beach
-St Kitts & Nevis, St Kitts & Nevis
Although its history dates back to 1687, there's nothing out-dated or old fashioned about this former plantation house. You'll stay in chic, modern accommodation and enjoy superb,...
More »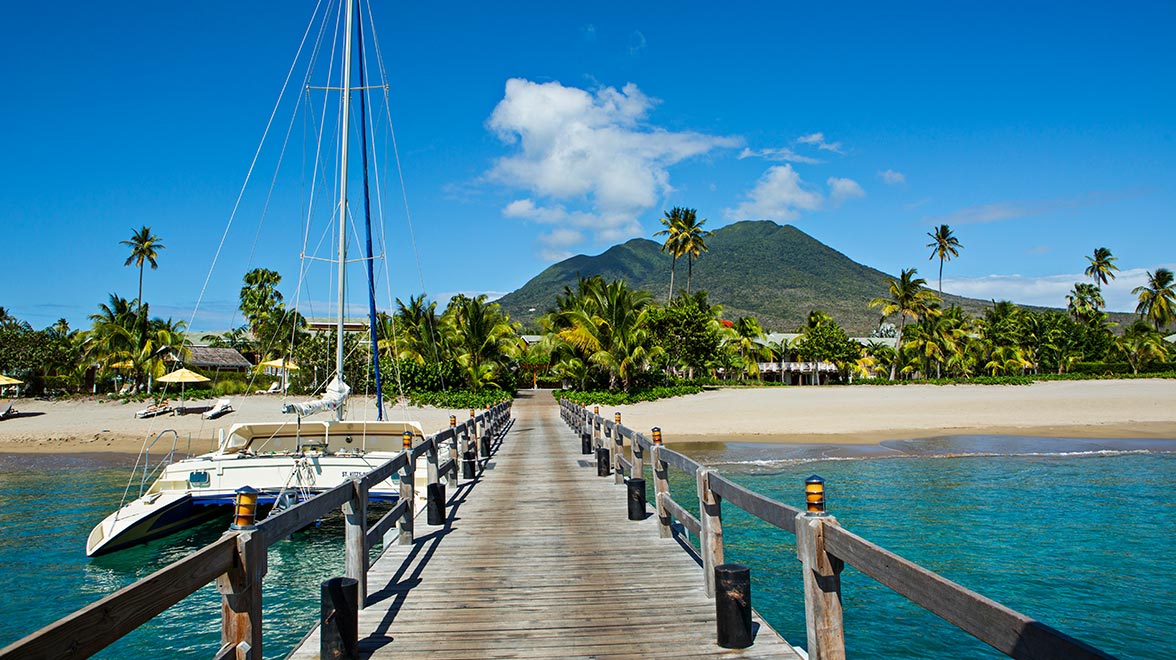 Four Seasons Resort Nevis
-St Kitts & Nevis, St Kitts & Nevis
Blending sensitively with its stunning natural surroundings, the newly-refurbished Four Seasons Nevis is one of the Caribbean's most luxurious resorts and enjoys the highest reputation...
More »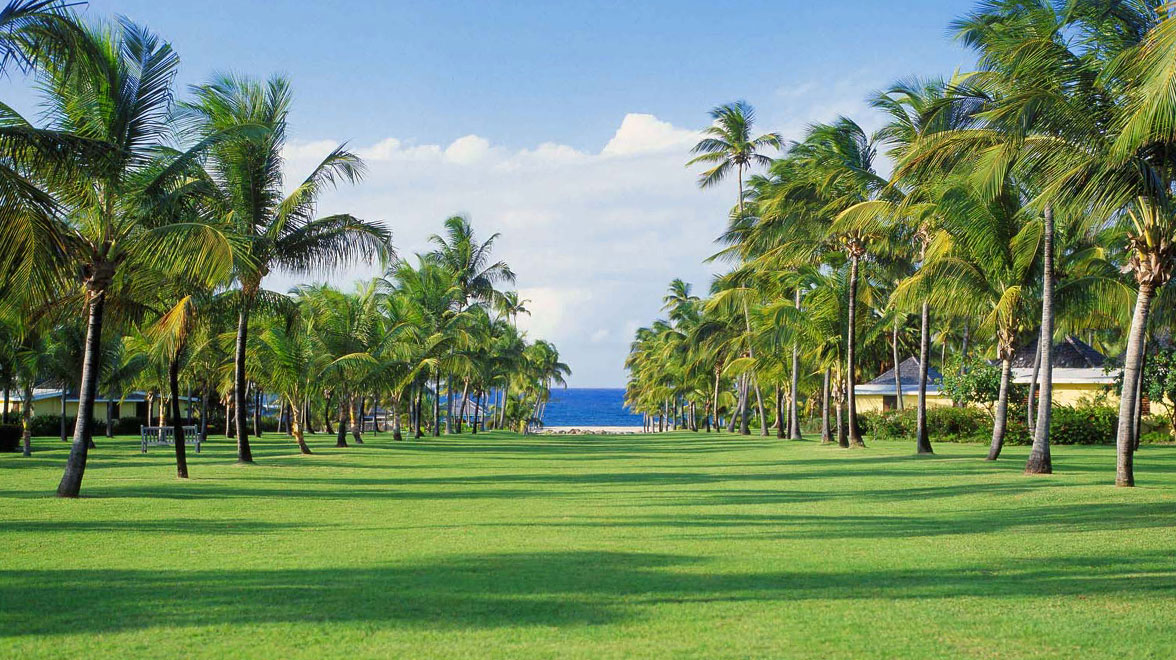 Nisbet Plantation
-St Kitts & Nevis, St Kitts & Nevis
Once the home of Admiral Nelson's wife, Fanny Nisbet, this charming hotel was built as a sugar plantation in 1778 and it remains the Caribbean's only original plantation house to be loc...
More »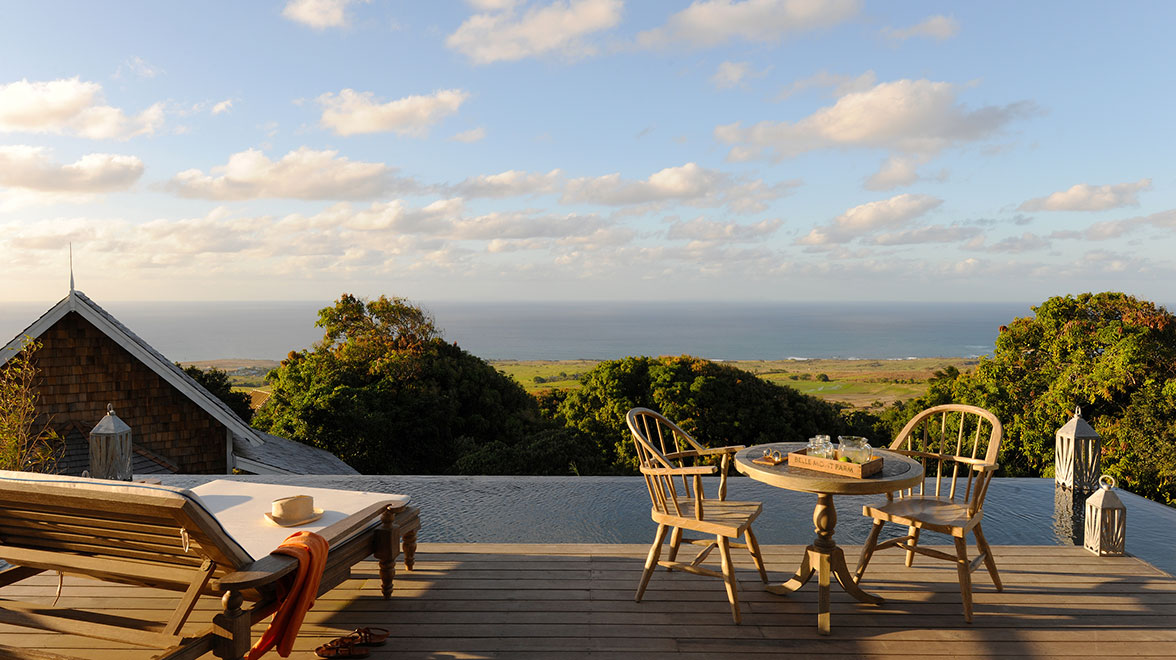 Belle Mont Farm
-St Kitts & Nevis, St Kitts & Nevis
Part of the exclusive Kittitian Hill development, Belle Mont Farm's collection of luxurious guesthouses and villas is set within 400 acres of farmland and forest in the foothills of Mount...
More »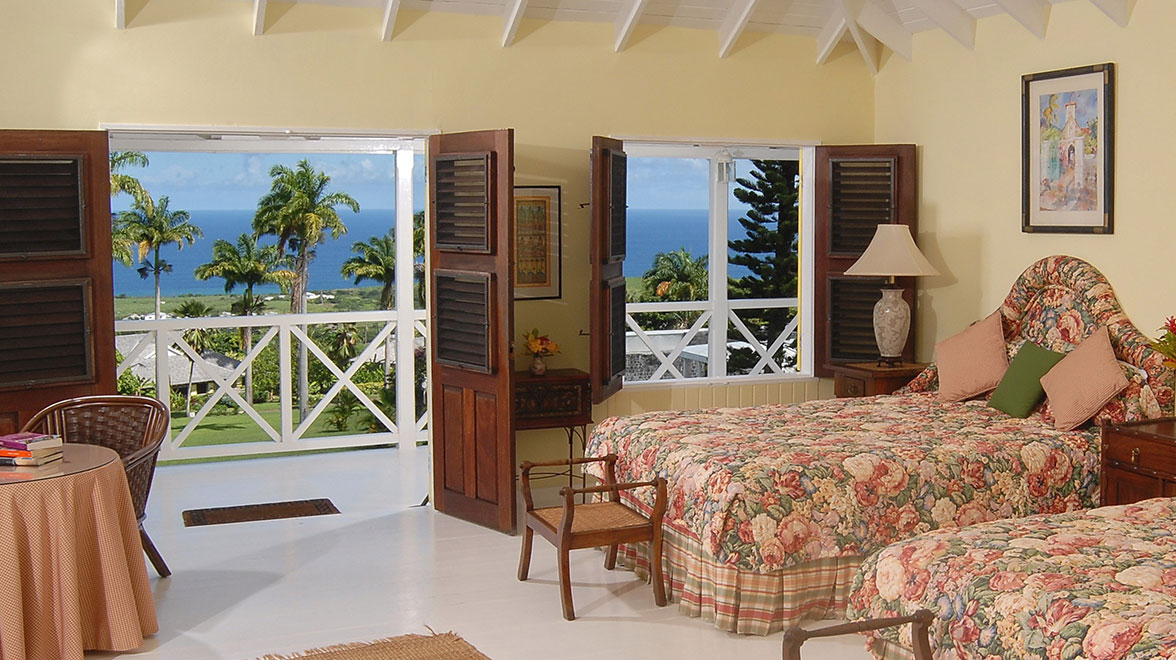 Ottley's Plantation Inn
-St Kitts & Nevis, All Caribbean Islands
Boasting panoramic ocean and mountain views and situated on the edge of a pristine rainforest, historic Ottley's Plantation Inn is the perfect tropical hideaway. Surrounded by beautifully...
More »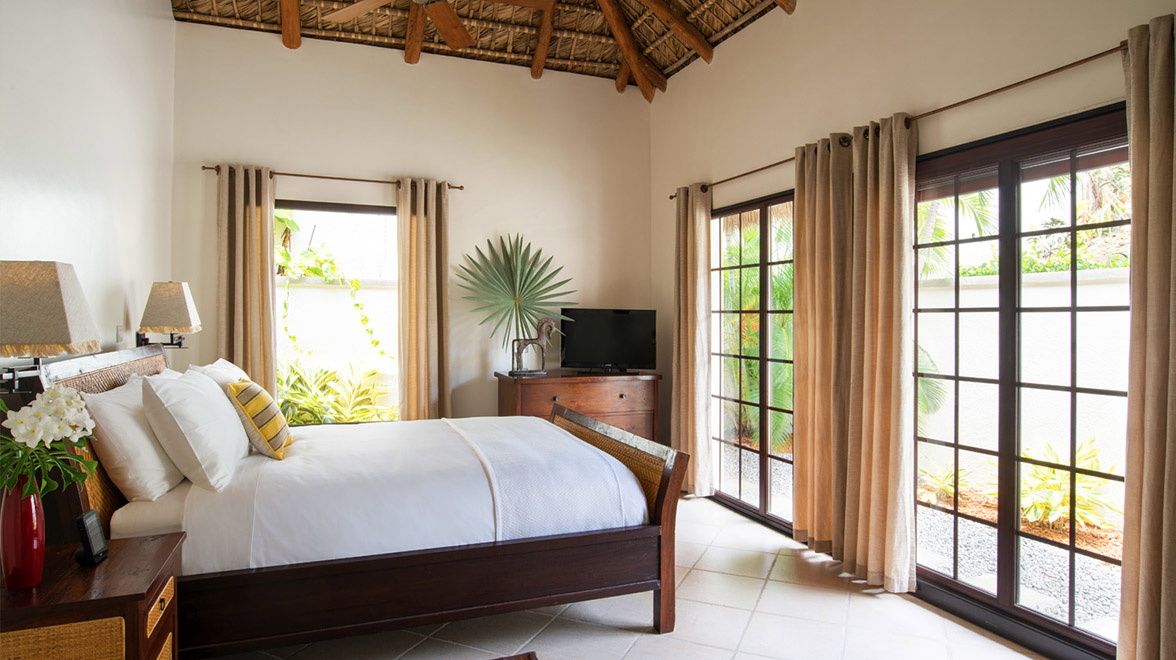 Paradise Beach Villa Resort
-St Kitts & Nevis, St Kitts & Nevis
Paradise Beach typifies what Nevis is all about, a laid back and tranquil spot where you'll enjoy privacy and warm hospitality in equal measure. The stylishly appointed villas offer the p...
More »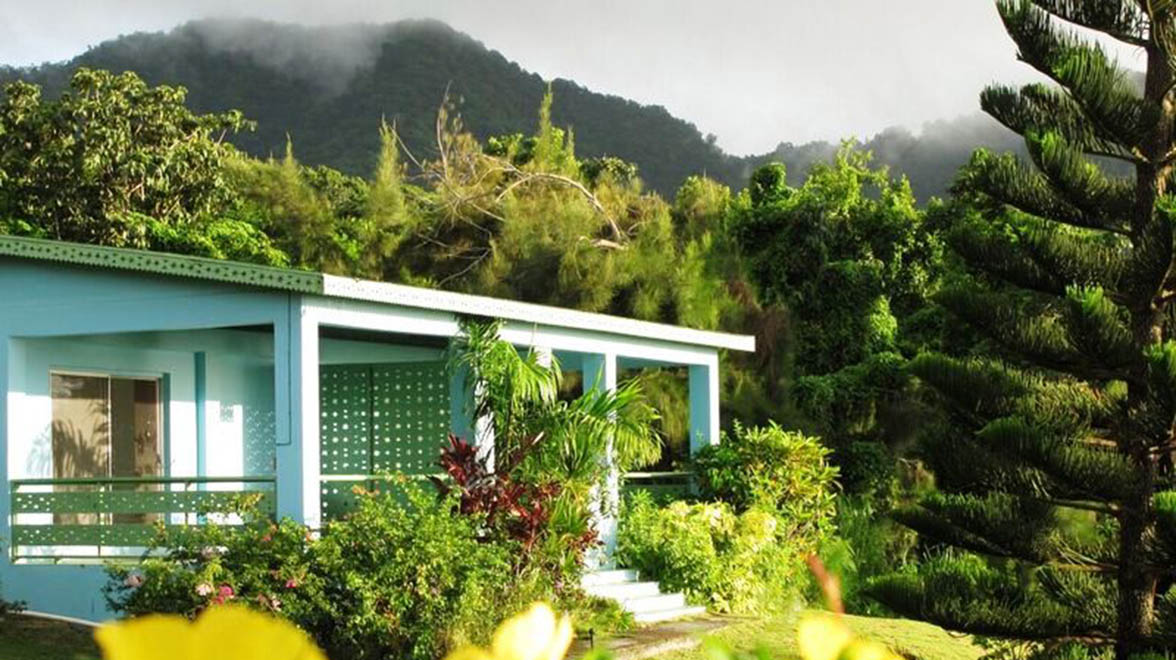 Golden Rock Inn
-St Kitts & Nevis, St Kitts & Nevis
Golden Rock Inn dates back to the 1800s and is set on 100 acres of land stretching up the jungle-clad slopes of Mount Nevis. The tropical gardens here are absolutely remarkable, with a dazz...
More »